Hey everyone! 
I know its been a long time since I've written a blog post, but here we go again! Starting June 9th we launched our newest collection of jewelry, "Summer." Every week of summer in 2018 we're going to release a new pair of earrings or necklace. This collection features:
bright turquoises, 
recycled colorful glass, 
and as always our gorgeous shells. 
Quantities are limited, so when you see them, snag them!
To purchase the featured turquoise and areola shell earrings, click here! 
So what else has been going on with The Salty Shell? Not too long ago we hit a HUGE milestone- 300 sales! Can you believe it? AND we're projected to hit 350 by the end of August! Thank you all so much for supporting The Salty Shell as we continue to grow! 
Shortly after our last blog post we worked the incredibly talented Chelsea Mandes. Here's the link to her instagram account: https://www.instagram.com/chelseamandes/?hl=en 
She's incredibly talented, and all of her photography is absolutely stunning! 
Check out the stunning photos below: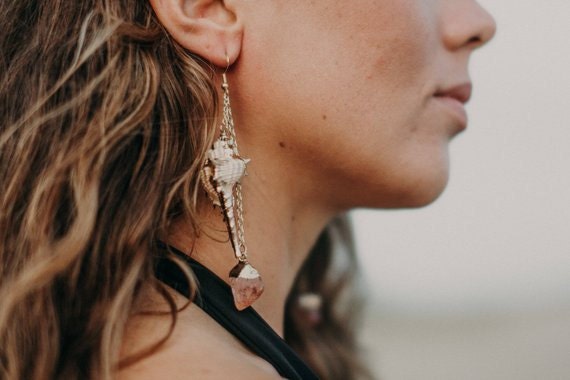 Shop for these peach and gold shell earrings here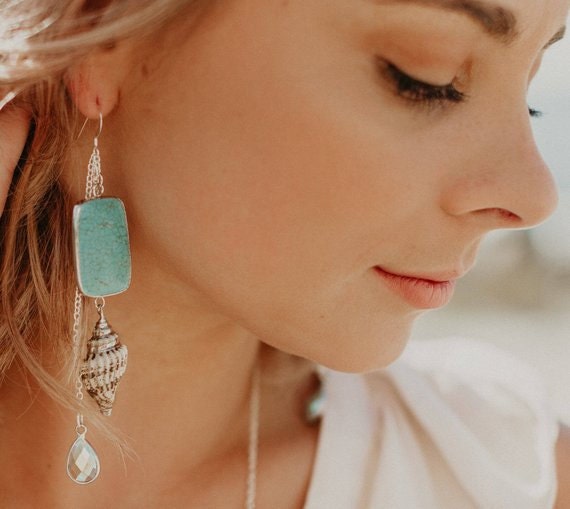 Shop for the turquoise and shell earrings here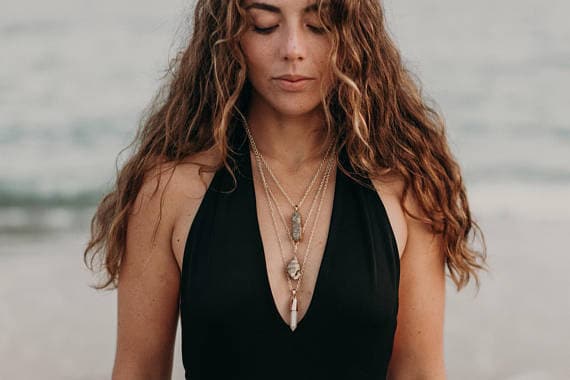 Shop Here for the triple gold layered necklace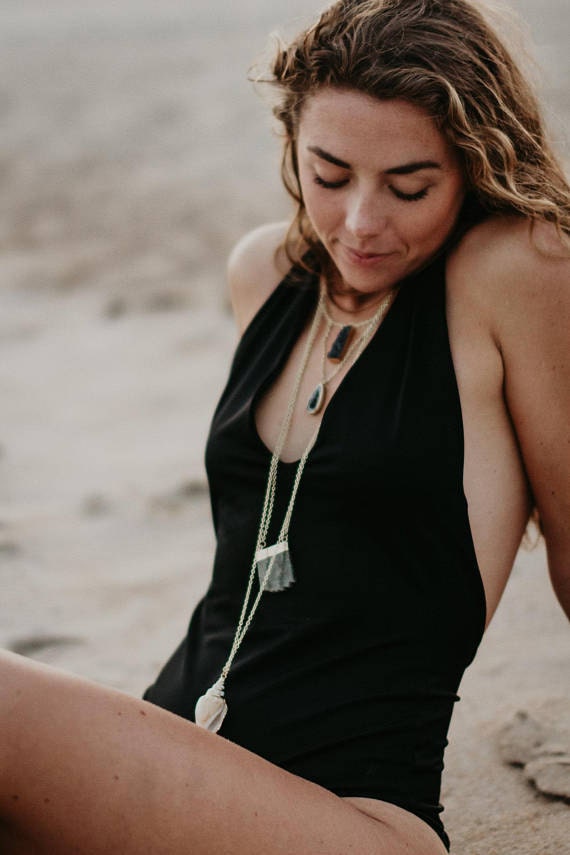 Shop Here for the Long and Layered Druzy Necklace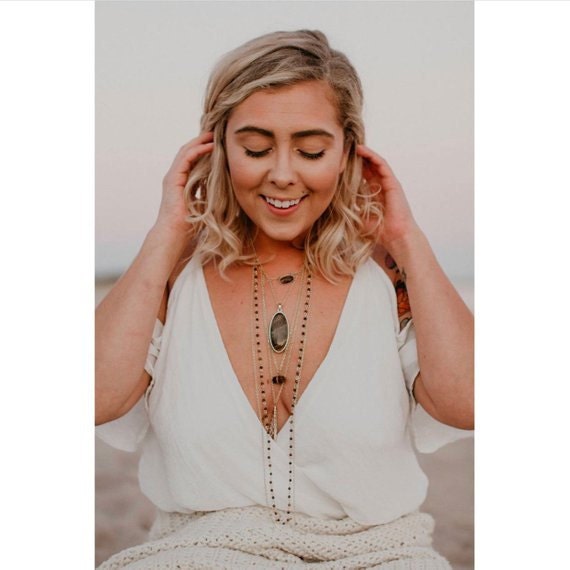 Shop Here for the Tiger's Eye Long Layered Necklace 
The rest of her amazing photos can be found in the "Luxury Line" section of our shop! Thank you so much for checking us out, and stay tuned for the full summer collection!